Downsizing. We've all heard the word, and it sometimes comes with a negative connotation. It can be taken to mean having less or downgrading, but the process can actually be quite positive and even fun! Let's take a look at the advantages of transitioning from your home to senior living and how downsizing can be a really good thing.
Fewer Expenses
Home maintenance and repairs are costly, time consuming, and something you can bet on having. According to U.S. News & World Report, here are some common maintenance items and average repair costs:
Cleaning gutters: $200/year
Lawn care: $200 – $250/month
New roof: $14,000
Furnace replacement: $5,000 – $7,000
A/C replacement: $3,200 to $8,000
Once you add in the recurring cost of your HOA and other regular fees, you have some substantial expenses to budget for. An affordable alternative that foregoes these costs is a senior living community like The Philomena in Kyle, TX. You can enjoy a stylish, spacious home and you'll never have to worry about maintaining it.
Less Clutter
One of the best parts of moving to a new home is being able to simplify your life. You get to organize your space to fit your needs and get rid of the things that just take up space. Lifestyle and tidying expert Marie Kondo has made a career by developing a method of organizing. To put it simply, you should only hold onto items that bring you joy.
If an item or piece of furniture no longer serves you, donate it to someone who can use it or give it to friends and family members. That also makes room for new items that bring you joy that you can use to freshen up your new space.
Fewer Responsibilities = More Freedom
In senior living communities like The Philomena, our goal is to make life easier for you. Our assisted living services do just that: assist you with living so that you can go about your day as you please. Imagine having someone watch over your health, keep up with your medications for you and clean your apartment? Sounds nice!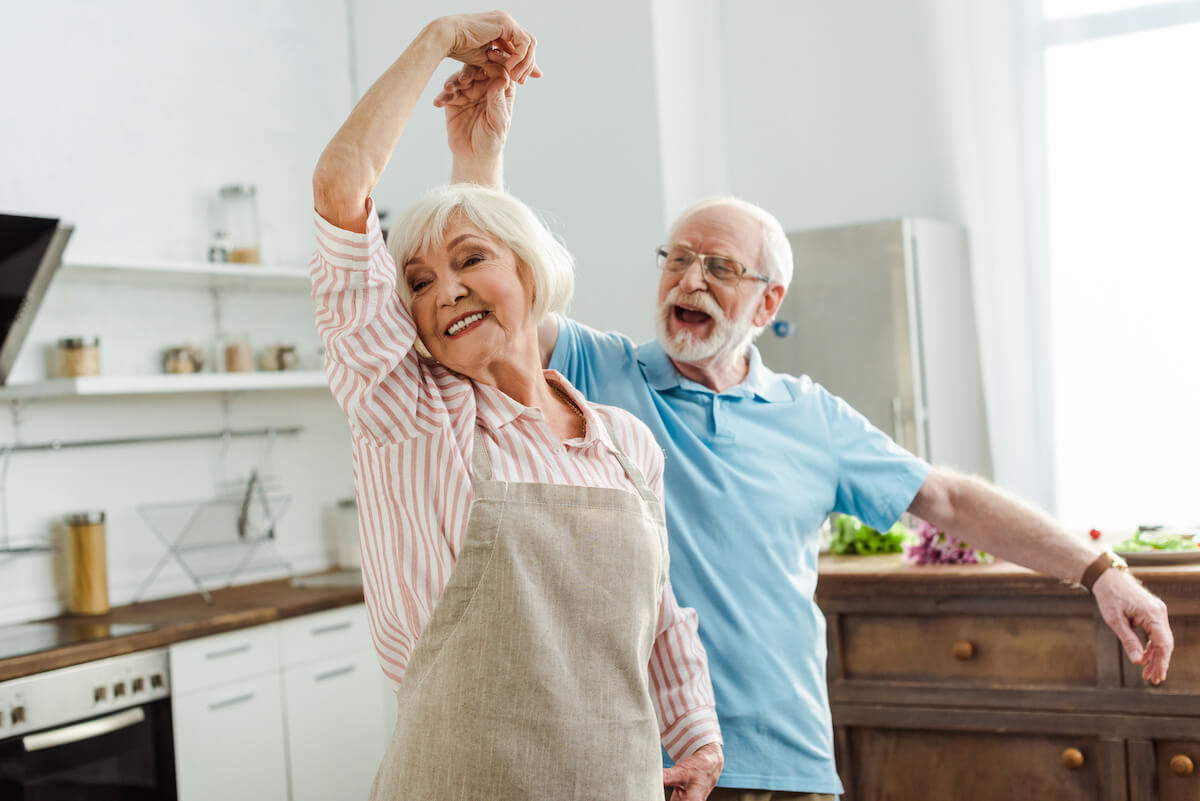 How much easier would life be if you could get a little help getting dressed before your morning walk with the dog? You might then head to breakfast, followed by some gardening, art or reading a good book.
We'll even take care of dinner and help you get ready for bed. You won't have to worry about cleaning the house; we'll handle that too. You'll have much more time to explore nearby Austin, San Antonio, and Lake Kyle; living in our community can give you the freedom to enjoy yourself.
And should you or a loved one ever need it, The Retreat memory care neighborhood offers specialized care since its associates are dedicated to slowing the progression of Alzheimer's and/or dementia. We care for residents with compassion, understanding their unique needs and honoring their individuality.
If you're considering the transition from your home to senior living, now is a great time to learn more about our community. Let us handle the home maintenance and care for you so that you can enjoy life with friends and family.
Are you ready to start your next chapter?
We can help you downsize to better living. Connect with us today to tour our community and see why seniors are loving life at The Philomena, and check out our Facebook page for a glimpse at what life is like.