Contact Our Senior Living Community
Have more questions about our community?
Ready to schedule a tour?
Don't wait another second. Reach out to us today!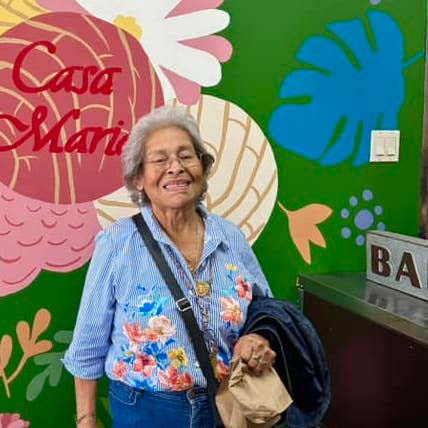 Find Senior Care and Assistance With Austin Flair in Kyle, TX
Events in life like finding senior care can feel overwhelming. Many families like knowing more about the difference between assisted living, memory care, and nursing homes. Our care team is happy to answer those questions for you or a loved one.
A founding partner and contractor of Austin's Green Business Leaders program, Journeyman Group (JCI), and their partners, Journeyman Construction, built The Philomena. Their vision for building sustainable structures that are both modern and elegant blessed the community of Kyle with a new way to think about senior living that is both hip and high-quality.
Far from a nursing home, seniors living in JCI communities will find contemporary apartments featuring all the comforts of home and more. Our residents experience amenities usually found in luxury hotels or country clubs. When you choose our community, you're choosing a life focused on living to the best of your ability. Visit assisted living in Kyle and experience the difference.