If you're searching for senior living in the area, you might be wondering what there is to do. We've outlined some of the top ways seniors have fun near Austin.
Austin Fun
Austin's Old Bakery and Emporium, located at 1006 Congress Ave., is a popular senior-friendly spot. They feature the work of local artists who are 50+ years old and provide visitor center information. The historic building also features a history exhibit that explores Austin's immigrant history through the Lundberg-Maerki Historical Collection. It's a great place to learn about senior activities in town.
Downtown Austin is known for its eclectic shopping district. You can also explore art galleries, clothing boutiques, food, and bargain antique stores in the SoCo area. On the first Thursday of each month, the shopping district throws a street festival to attract customers with live music and entertainment.
Who's getting hungry? Eating is next on the list of great things for seniors to do in Austin! Breakfast at Bird and Biscuit can't be beaten, and neither can the classic Southern fare at Hoover's Cooking.
Getting Outdoors
In the spring, exploring the outdoors is some of the best things for seniors to do in Austin, TX:
Seniors and families will enjoy the colorful gardens at the Lady Bird Johnson Wildflower Center.
Relaxing at the lake is also a great way to enjoy the spring and summer months. Lake Travis offers plenty of boating, snorkeling, swimming, and angling opportunities.
Exploring Food and Wine in Kyle, TX
Kyle is The Pie Capital of Texas, located between Austin and San Antonio on I-35. It's earned that name for good reason; visiting the famous Texas Pie Company will prove it. You can try staples like Southern pecan, chocolate fudge, Dutch apple, or savory treats like their ham and cheddar quiche. You will surely find something delicious to satisfy your sweet (or savory) tooth.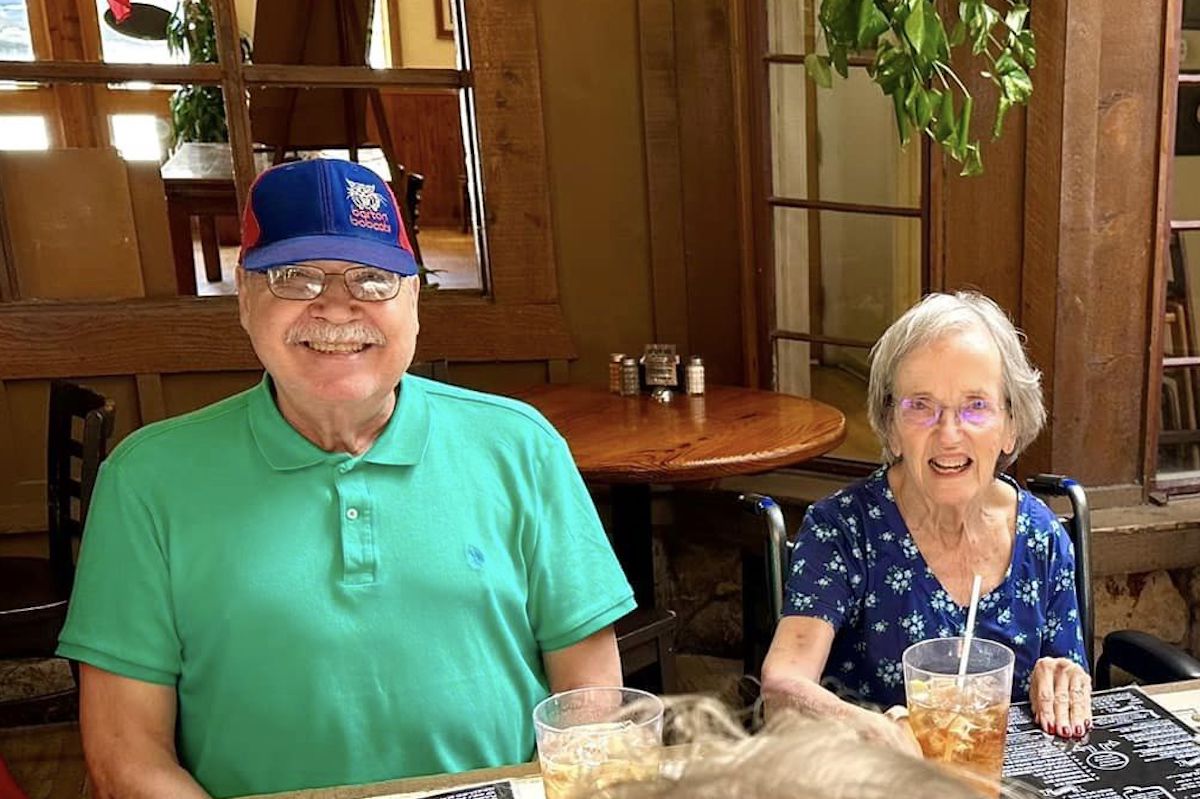 Now that you've got dessert covered head over to Milt's Pit BBQ for lunch. You'll find the best Texas brisket and homemade sides in Hays County!
In addition to delicious eats, you'll also find several great wineries to explore in the nearby Hill Country. At Driftwood Estate Winery & Vineyard, you can appreciate the views and the wine made with Texas grapes. If you're looking for the perfect overnight stay, head to the Fall Creek Country Inn after a few glasses of Lescalo Chenin Blanc at the vineyard.
Finally, be sure to head over to The Dutchman Family Winery in Driftwood, recognized by HGTV as one of the country's most beautiful wineries. You'll enjoy Vermentino, Sangiovese, and Dolcetto varieties in a beautiful, Tuscan-style villa.
Checking Out the Scenery
You could snap a photo of a Great Blue Heron or catch (and release) a Largemouth Bass at Lake Kyle. There are numerous plant and animal species to spot at this local park and recreation area. You could also enjoy a stroll at City Square Park and stay for a local event like the Lion's Club Fajita Fiesta.
After a day at the park, head over to Evo Entertainment to grab some popcorn (or a meal from the full menu) and catch a flick.
Finding Fun at The Philomena
As you explore what Kyle has to offer, you'll also find the perfect community to call home. The Philomena will not disappoint. Our senior living community is positioned near all the must-see areas in Kyle, including Lake Kyle, the Katherine Ann Porter Literary Center, and the Kyle Railroad Depot and Heritage Center. You can shop 'til you drop at Kyle Market Days or enjoy planned activities and delicious dining in your stylish new home!
What if I need a little extra assistance?
Not to worry! You can still take part in engaging activities. Our assisted living and memory care community is here to care for your needs while you enjoy life. At The Philomena, you can benefit from the following:
Always look your best with dressing, bathing, and grooming assistance.
When someone else handles the chores, you have time to pursue what you want to do.
Every dinner is a social event where you eat with an entire community of new friends.
Enjoy a full schedule of exercise, social events, and excursions.
Our memory care community offers specialized care for those with Alzheimer's or dementia. You'll have peace of mind knowing expert care is there if you ever need it.
You could spend your days on group outings, staying in and relaxing, having a nice meal with friends, or enjoying a performance by a local artist. The options are endless. Life is a little easier to enjoy when your needs are met and worries are few. We take care of the hassles of daily life, like weekly housekeeping, transportation for errands or appointments, and the cooking! What could be better?
Excited to learn more about what life is like at The Philomena?
We're excited to show you! Let our expert staff provide the answers to your questions. Contact us today. We look forward to hearing from you!