Why choose senior living?
You'll find tons of articles on the internet indicating the 10, 17, or 50-odd causes of why it's time to consider senior living, but at The Philomena, we only suggest one reason.
Would you like to elevate the quality of life for you or a loved one?
Only 25 minutes south of downtown Austin, seniors in Texas choose a life filled with friends, fitness, fun, and fresh food at The Philomena assisted living and memory care in Kyle, TX.
Why do seniors need assisted living?
Folks often think about assisted living when it's too late. Following a medical procedure or an injury, seniors or their families will scramble to find proper support. Relieve yourself of the stress and do as the experts recommend: "Avoid a crisis, plan ahead."
1. Changes in Mobility
Remember when you were in your 20s and could simply spring out of bed and bounce around town like a rubber ball? As we age, we lose our spryness and cat-like reflexes, and it's crucial to begin being conscious of reducing our risk for falls.
Is your home modified for your changing lifestyle?
Does your home have stairs?
Are pathways clear and easy to navigate?
Are grab bars installed in the restroom?
Your new home at The Philomena features modern, upscale, and accessible apartments. Our single-level community is spacious and outfitted with measures to reduce the risk of falls, including handrails and grab bars.
Services like housekeeping and maintenance mean eliminating fall risks from activities like vacuuming or changing a light bulb.
2. Loneliness and Isolation
Research shows that at least two million seniors identify as homebound. Loneliness and isolation are as dangerous to older adults' health as smoking or excessive drinking.
Without a supportive social network, the opportunity of staying physically active decreases, while the risk for dementia increases by as much as 64 percent.
One of our favorite benefits of living at The Philomena is the daily social and physical activities. Designed to bring people together, your new home fosters a strong sense of community. Whether for a meal, a drum circle, or sipping and painting, you'll never have to be alone here.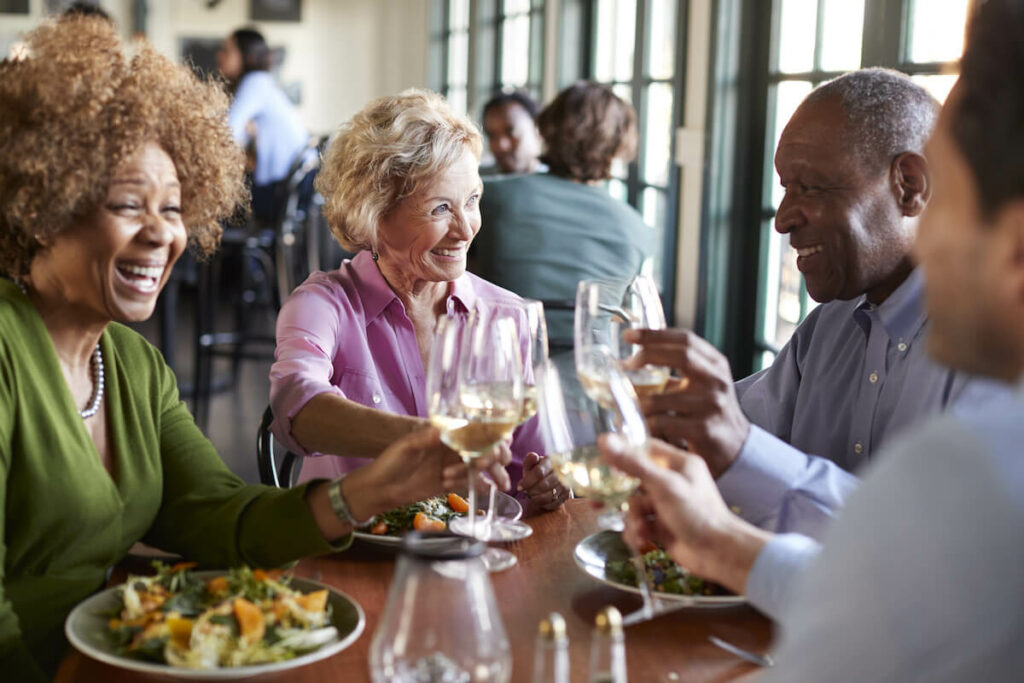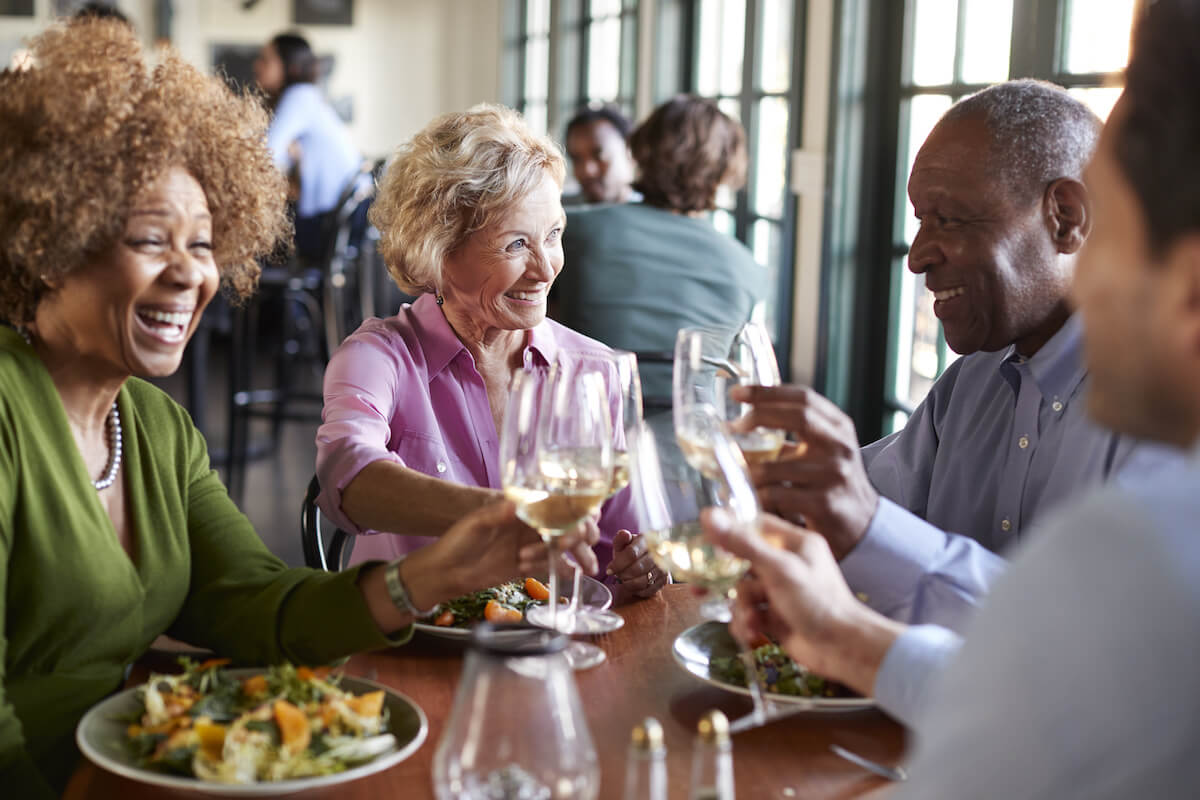 Stay active and take advantage of our:
3. Activities of Daily Living
If there's been a noticeable change in hygiene, weight, or ability to manage medication, assisted living can help. Assistance with activities of daily living enable people to continue living independently.
In your new community, an individual care plan will include assistance with things like bathing, dressing, and grooming (if needed) to get your day started. To make things even easier, we provide:
Housekeeping
Laundry and linen service
Medication management
On-site beauty salon
Transportation to appointments and shopping
4. Alzheimer's and Other Forms of Dementia
The Texas Department of State Health Services notes that 400,000 people live with Alzheimer's. That contributes to over 1 million Texans struggling to provide care for their loved ones.
Services like The Retreat at The Philomena benefit families by providing dementia care in a dedicated and secure memory care neighborhood.
By providing consistent routines of exercising, activities, and socialization, we help your loved one experience less confusion and anxiety. Families can receive relief from caretaking duties.
Our all-inclusive memory care services include:
Continuous monitoring of health and behavior
Activities of daily living assistance
Brain-engaging activities
Round-the-clock associates
Private and semi-private studio apartments
A New Way to Think About Senior Living
The Philomena is a locally owned and operated senior living community. We're tied closely to our Austin roots and love working with local artists, authors, and musicians to contribute their gifts to our residents.
Visit our modern community in Kyle, TX by contacting us or calling (512) 382-0996 to arrange a tour.