They say there are only two plots in literature: Someone leaves home, and someone new comes to town. It's pretty similar in everyday life, and as we age, the two plots can wind up intertwined. Discover how assisted living and memory care in Kyle, TX at The Philomena can help write your story.
Do I need to leave my home as I age?
Thirty minutes from Austin and less than an hour from San Antonio is the laid-back town of Kyle. It has a small-town feel without being too isolated from the big city. You may know the town as the host of the Pie in the Sky Hot Air Balloon Festival or for being the home to Grammy winner Gary Clark Jr. (we're still waiting for him to perform at The Philomena).
Kyle is a beautiful place to retire, and communities like The Philomena make it easy to extend your length and level of independence while also offering ample opportunities for socialization. Let's take a look at why leaving your home for senior living can benefit you.
Assisted Living
If you're currently living independently, save time and think about senior living now. Consider how assisted living can change your life by providing a helping hand.
Think about the following questions and ask yourself how they relate to your current home.
Have you lost or gained weight due to diet changes?
Are you finding it difficult to bathe regularly?
Do you have access to clean laundry and linens?
Is your home difficult to get around due to changes in mobility?
Does managing your medications feel overwhelming?
Are chores around the house becoming a hassle?
Do you forget to pay monthly bills?
Are you getting to doctors' appointments regularly?
Do you get regular exercise?
Do you ever get lonely or feel isolated?
Imagine having the opportunity to be healthier and have more energy while also having fun. Assisted living at The Philomena includes individualized care plans and hospitality services that enable you to enjoy your life in an upscale setting.
Care
Full-time licensed nurse
Dedicated associates to monitor health, 24/7
Medication administration and management
Activities of daily living assistance, including grooming, bathing, mobility, and eating
Hospitality
Three chef-prepared Southern-style meals per day
Weekly housekeeping and laundry service
Pet-friendly and accessible floor plans
Transportation to appointments and local attractions
In addition to hospitality services, our community includes amenities you'd never know you couldn't live without like:
Strengthening and conditioning in the fitness room
Looking your best, thanks to the beauty shop and barber service
Relaxing in the movie room
Fine-tuning your golf game on the putting green of our community courtyard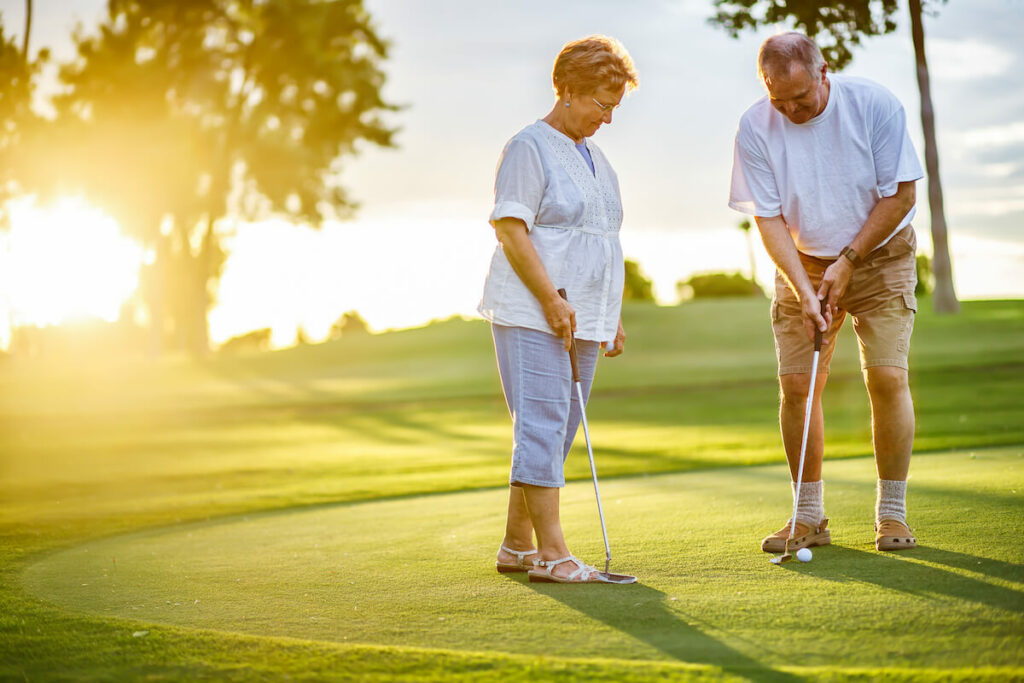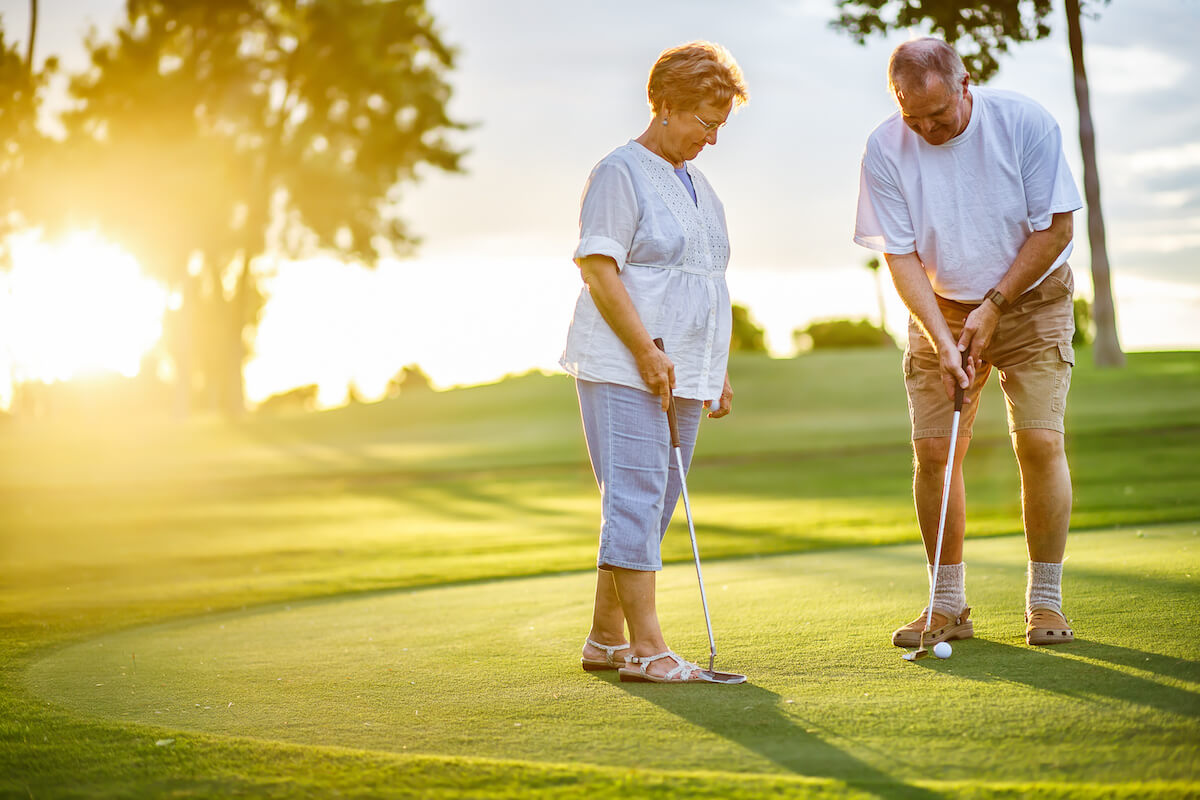 Should your loved ones leave home for memory care?
Alzheimer's and other forms of dementia require additional services apart from all the included services above. The Philomena hopes to be a resource for your family to prevent isolation, frustration, wandering, and relieve you of caretaking duties.
The Philomena memory care program gives your loved one a secure and consistent environment we call, The Retreat. It's a space for them to live independently while also being encouraged to participate in brain-healthy activities.
Our specialized associates promote art programs and physical movement that can help slow the process of memory loss. Their lives will be enriched and honored at The Philomena.
New In Town
If you'd like to receive the care you need but are nervous about joining a new community, we'd like to put your mind at ease. Making friends at The Philomena is easy, thanks to our activity calendar and laidback lifestyle.
Many times, we're hanging out on the patio for happy hour, jiving to live music from local artists (we weren't kidding, Mr. Clark), and playing a game or two of bingo.
Bodies in motion, stay in motion, so you can expect a drum circle, sitting and stretching, and noodle ball at our community.
We encourage hobbies of all kinds. Introduce us to your favorites if it's not already provided. Find our community keeping things green, putting the pieces together, and painting masterpieces.
At The Philomena, we want you to be as socially active as you'd like. There's always a birthday or lesser-known holiday coming up, so we have plenty of excuses to party, eat for fun, or sip something bubbly.
Write Your Story at The Philomena
Find enriched senior living in Kyle, TX at The Philomena today. Contact us or call (512) 382-0996 to embark on a tour and start writing your next chapter.