Variety is not just the spice of life. It's the key to a longer life. Senior health is as easy as dipping your toes in as many things as possible.
According to studies at Harvard Medical School, five healthy habits make a big difference in living a longer life:
Healthy diet
Healthy physical activity level
Healthy body weight
No smoking
Alcohol moderation
It seems like a no-brainer that these practices lead to longer lifespans, but finding the motivation or strength to do all these things gets complicated as we age.
What are the health benefits of senior living?
The Philomena, a senior living community in Kyle, TX makes health fun and easy for older adults. Our modern community is not just a beautiful environment. We offer a supportive home.
Assisted living and memory care services remove the hassles of owning a home from seniors' lives. Reducing fall risk and creating time to relax is why we offer housekeeping and laundry services.
Personalized care is readily available to allow seniors to live freely and independently. Assistance buttoning a shirt or combing hair can make a huge difference in someone's day. It also creates more time for residents to participate in an active lifestyle.
Residents at The Philomena live healthier because it's built into their lifestyle. Seniors can socialize during walking club or while enjoying heart-healthy meals in the dining room. Surrounding yourself with other people focused on living a good life can create healthy habits.
How do seniors maintain a healthy physical activity level?
The activity calendar at The Philomena changes monthly. Our seniors enjoy morning warm-ups to start their day. Strength training and aerobic exercise examples include:
Some seniors may prefer to stay active by walking with their pets on the paved paths surrounding our community. Others might enjoy a game of volleyball, bowling, or golf. We love to create regular exercises adapted to be senior-friendly.
The U.S. Department of Health & Human Services recommends 150 minutes of getting the heart rate up every week to maintain a healthy lifestyle. Even if a senior can't complete that much aerobic activity, moving more and sitting less is the motto. Residents at The Philomena move around much more than they're probably aware.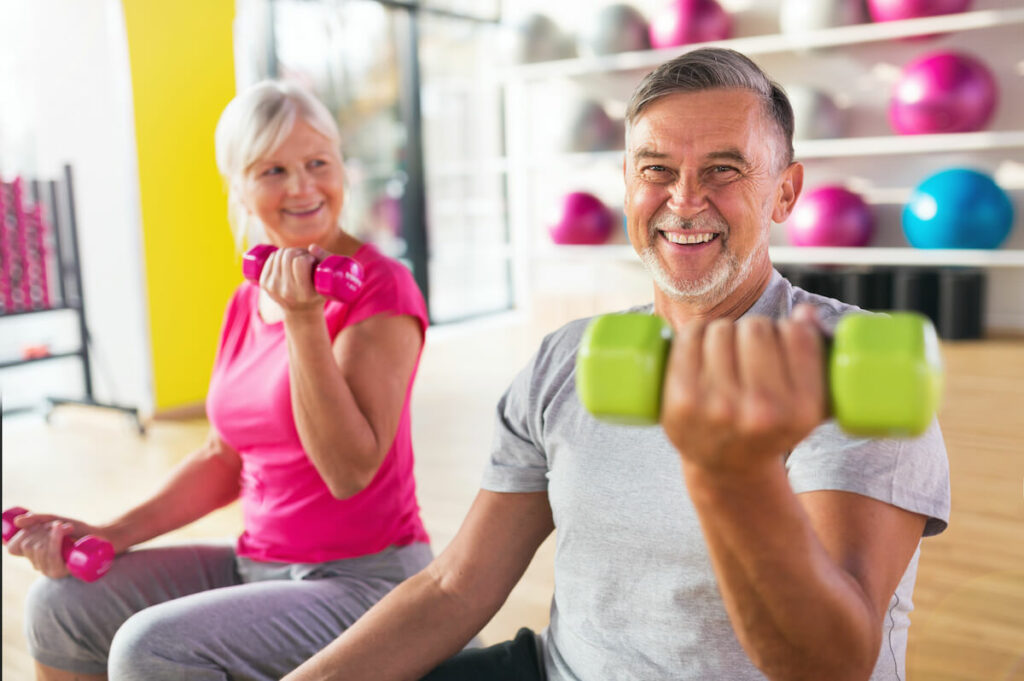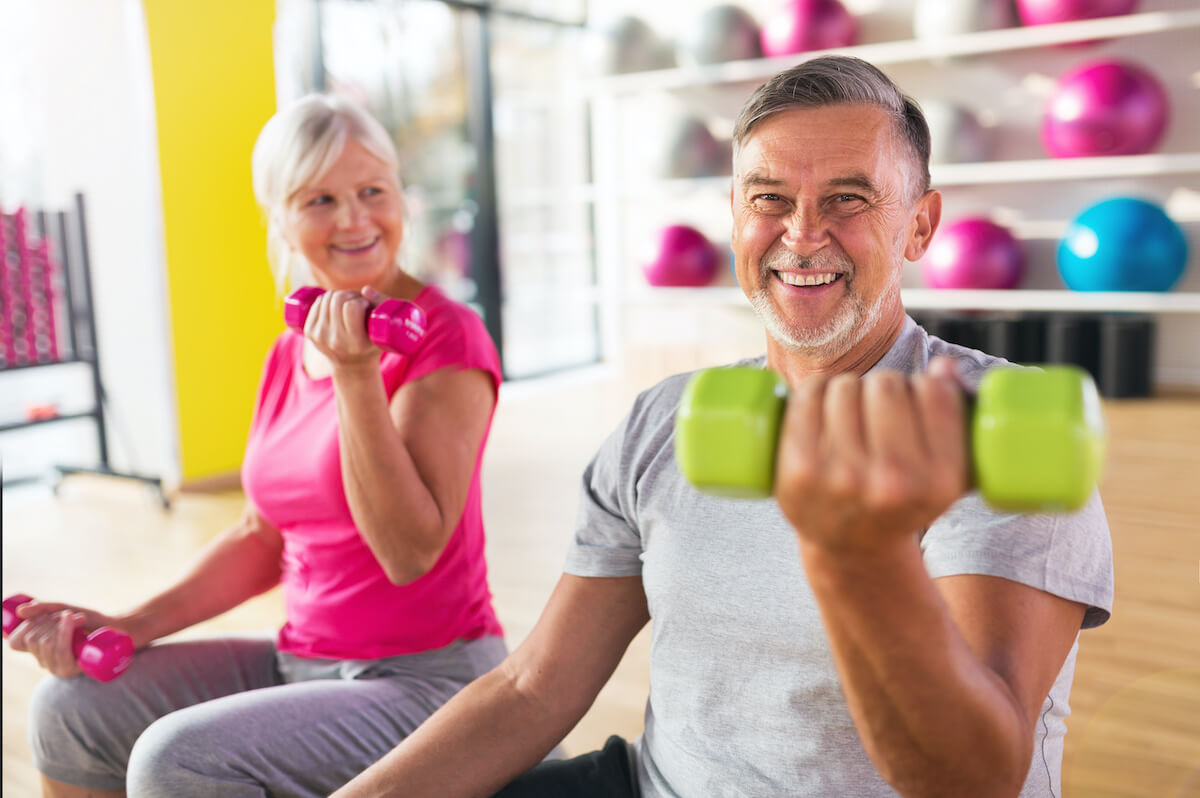 The benefits of exercise include:
Lower blood pressure
Reduced heart disease
Reduced dementia risk
Better sleep patterns
Stronger muscles and joints
Exercise is about more than weight loss. In our community, it's a holistic way of aligning senior health.
How can people living with dementia lead healthier lives?
Our memory care community, The Retreat, uses evidence-based therapies to stay physically and mentally fit.
Neuroplasticity is the brain's ability to adapt and change, despite the effects of cognitive impairments. Exercise and challenging the mind is the best way for this process to be effective and slow memory loss.
Residents in The Retreat get to participate in daily strengthening and stretching programs. These seniors also enjoy a variety of failure-free activities that promote movement, hand-eye coordination, and balance.
Creative pursuits, puzzles, and word games offer extra activity and socialization opportunities.
Seniors living with dementia can experience less confusion and anxiety when their environment is clutter-free and easy to navigate. The cleanliness and design of our secure dementia care program offers residents a calm and relaxing area to live.
What senior health care services does assisted living offer?
The article from Harvard Health mentions that Americans spend thousands of dollars on prescriptions every year when many need a healthier lifestyle.
The Philomena offers personal care plans for seniors, which include:
Medication management
Activities of daily living assistance
Nurse oversight and monitoring of health
Much of the care we offer seniors comes in the form of healthy habits:
Three nutritious meals per day
Wellness programming
Physical and mental activities
Hobby groups and social clubs
Indoor and outdoor space for gathering
Seniors living with chronic conditions may require the services of a skilled nursing facility or nursing home. But seniors who can live independently with the help of a personalized care plan are encouraged to join our healthy team at The Philomena.
Healthy Senior Living in Kyle, TX
Experience the active lifestyle available to seniors at The Philomena. See in person the variety of activities available to older adults. Contact us to arrange a personalized tour of how our community can benefit you or a loved one.