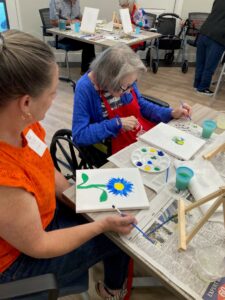 Seniors in the early stages of dementia or mild cognitive impairment are often supported at home by family members. And while these caregivers are charitable and compassionate, the day may come when another living arrangement is needed. This is not a fast or easy process: Finding Austin Alzheimer's care can feel overwhelming, and talking to family members about this kind of move can be challenging.
You are not alone in this situation, even though it can seem isolating – nearly 1 million family members struggle to provide a combined 1.8 billion hours of unpaid care annually. In Texas alone, more than 400,000 seniors live with the most common form of dementia known as Alzheimer's. But since most forms of memory loss are progressive, the need for 24-hour care becomes unavoidable. This kind of responsibility is simply not possible for many families and The Philomena in Kyle, TX can offer the help you've been searching for.
When is it time for memory care?
Every family's journey with dementia is different and it can become difficult to determine what is best. Be aware that your loved one's health and your own well-being can be compromised if you wait until the bad days consistently outweigh the good ones. There are certain signs to look for that indicate when it is time for memory care and home care is no longer an option.
A dementia patient's symptoms can change from day to day but overall, caregivers should be alert for the following symptoms to appear or become more frequent. Here are the most common signs that a loved one needs memory care:
Increased Difficulties With Activities of Daily Living
Older adults being cared for at home and in assisted living communities typically need help with one or two activities of daily living (ADLs) like bathing, dressing, feeding, or mobility but the level of help required increases with the progression of cognitive impairment. Once the person you care for starts to need assistance with more and more ADLs, it can be time to consider memory care. Ask yourself if the support your loved one needs goes beyond your comfort level and if the answer is yes, it's best to seek outside help.
Wandering
One of the biggest causes for concern is when people with Alzheimer's or dementia begin to wander and put themselves in harm's way. There are many methods for securing a home's exits and many caregivers even equip their loved ones with GPS devices. Still, memory care communities have the best means of guarding a dementia patient's safety.
Avoidable Accidents
If your loved one's memory loss has led to consistent injuries or they are doing hazardous things like forgetting to turn off appliances, the entire household can be put in danger. It's often a struggle to eliminate unsafe conditions or modify the home to be completely dementia-friendly.
Isolation and Loneliness
As many as 40 percent of people with Alzheimer's experience depression and this mental health problem can lead to feelings of apathy, withdrawal, isolation, and other behavior changes. It happens to dementia patients living at home because they generally have less opportunity to interact with others. Despite memory loss, they enjoy feeling valued and being part of a group so introducing new relationships can increase mood and activity levels.
Caregivers can also experience isolation and loneliness, with feelings of stress, guilt, and exhaustion. They often miss out on socialization due to their caretaking duties.
Caregiver Burnout
Cleveland Clinic explains that caregivers with those symptoms can experience caregiver burnout – all the energy and time taken to care for someone else can cause them to neglect their health. This makes it even more difficult to help a loved one with dementia. Remember, your health and well-being are just as important as the person being cared for.
How does memory care help?
Memory care communities provide secure, calming environments for people with Alzheimer's and dementia. Beyond ADLs and senior care services, communities that offer Alzheimer's care near Austin offer residents a sense of purpose and relief. The benefits include:
Activities of daily living assistance
Round-the-clock supervision
Medication management
Personal care services
Nurse oversight
Brain-healthy diets
Housekeeping, maintenance, and transportation
Wandering prevention
Social events
Purposeful activities
Memory care community team members have specialized training and the units feature modern designs and up-to-date security and safety features. Seniors benefit from specialized programs and family members can return to their regular routines without having to worry.
How to Talk to A Loved One About Dementia Care
Options for an open, honest conversation about transitioning into memory care are possible when caregivers use thoughtful approaches. Keep these three phrases in mind when considering a long-term option for dementia care, whether the loved one is currently living at home or is already in an assisted living community:
Education
Indicators
Empathy
Educate yourself as much as possible before beginning any conversation about memory care. Some of the best resources for this journey include joining a support group, researching websites, and visiting long-term care communities. Involve other family members in the discussion if possible.
At the same time, keep a detailed journal of your loved one's journey with memory loss. Take notes of when specific indicators begin and how they progress. See if a certain time of day or action triggers behaviors like wandering or mood changes, and note the increasing frequency of these behaviors.
Above all, practice empathy during these conversations –put yourself in their shoes and imagine how you want to receive care. But if you are the primary caretaker and the conversation is not manageable or too emotional, they may be more receptive to another individual like a physician or friend. Feel free to be there during the discussion, but allow the other person to take the lead.
Bring your empathy and education to your conversation about the need for memory care. If your loved one is in the early stages of dementia, ask them their preferred method of care. A carefully planned outline of what to expect can save a lot of future hassles. Your detailed list of indicators can also be beneficial in alerting other family members that it is time to consider a welcoming memory care community.
Finding Alzheimer's Care in the Austin Area
The Retreat is a signature memory care program available to Austin-area families at The Philomena in Kyle, TX. Our location is a Memorycare.com Best Memory Care Community.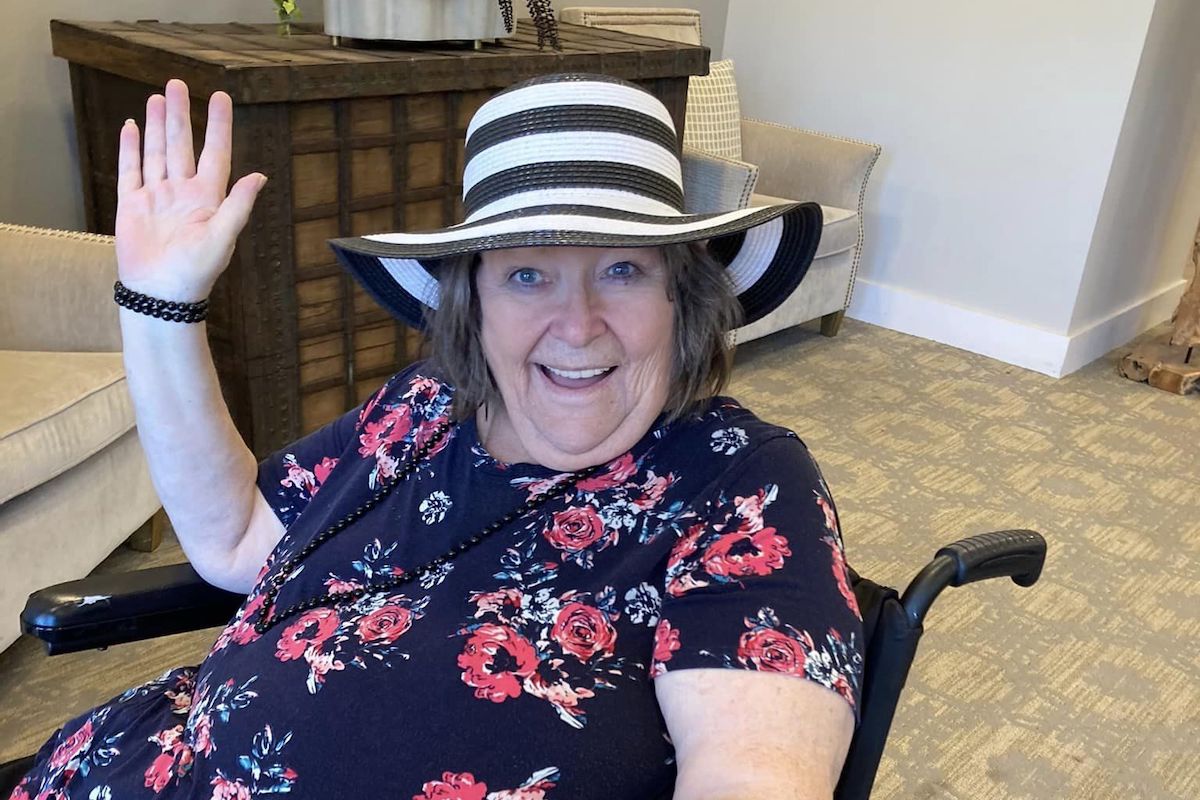 We provide a full-time nurse and round-the-clock dementia care experts who continuously monitor our residents' health and behavioral changes. Services can be adjusted and added to their personal care plans promote well-being and give family members peace of mind.
Keeping dementia patients physically and mentally active increases mood and can form new neural pathways in the brain, so we have programs that will focus on your loved one's interests and hobbies. Other residents are encouraged to join in on the fun as they learn from and support each other, creating a comfortable, enriching community environment: Some of the best-loved programs include baking, dancing, and bottling homemade wine to give as gifts.

Visit Award-Winning Memory Care at The Retreat
Memory care in The Retreat at The Philomena can give the gift of quality time back to your family. Our team members can be a resource in your journey to find Austin Alzheimer's care and dementia care. Contact us to learn more.