The need for care and support only grows as dementia progresses, so your family will need to find a program that not only provides healthcare services, but also offers genuine hospitality.
Finding the right care facility can make all the difference in the quality of life of your loved one. The Philomena, a community for dementia care — Austin, Texas families can confirm — is an excellent option for families seeking personalized care, expert medical services, and a warm, welcoming environment.
Individual Care Plans for Dementia Care
Austin, Texas-area associates ensure that each resident gets an individualized care plan focused on their specific needs. The team of expert caregivers and healthcare professionals work closely with the resident and their family to create a tailored plan to take into account the resident's needs as well as their preferences.
Every aspect of daily life, including meals, personal hygiene, health care appointments, and recreation, is designed to ensure a comfortable and enjoyable place for the resident.
Medical Professionals and Health Care Services
As opposed to traditional assisted living communities, The Philomena is just for seniors with advanced memory loss, including dementia or Alzheimer's. The program has a team of qualified medical professionals, including physicians, nurses, and physical therapists, who specialize in caring for seniors with dementia.
Various health care services — such as medication management and rehabilitation — are available to all residents, ensuring they receive optimal healthcare based on their needs.
What specific services and uplifting amenities are accessible at The Philomena?
Care associates, including a licensed nurse, ready to provide daily assistance at all times
Signature programming dedicated to slowing the progression of Alzheimer's and/or dementia at The Retreat
Medication administration and management
Continuous monitoring of health, behavior, and more
Warm, Welcoming Memory Care Apartments and Spaces for Socialization
The Philomena team believes that having social and emotional support is as important as having reliable healthcare services. As such, we provide a friendly setting specifically planned to help residents feel comfortable and at home.
The community encourages social activity and interaction with others, which promotes a sense of community among the residents, and helps keep them engaged and active. There are many recreational activities and outings, including arts and crafts, games, and even pet therapy!
How does location affect dementia care around Austin?
Choosing the right location for your loved one's dementia care program can have a significant impact on their wellbeing and happiness. The Philomena is located in Kyle, Texas, a peaceful and scenic suburb of Austin that offers an inviting and diverse community.
Team members and residents form a tight-knit social group that supports each other and promotes meaningful bonds. This environment can help seniors with dementia feel connected, valued, and validated, reducing their risk of depression and anxiety.
Personalized Dining Experiences
The food at The Philomena is tailored to cater for residents with different dietary requirements, and we provide individualized meal plans.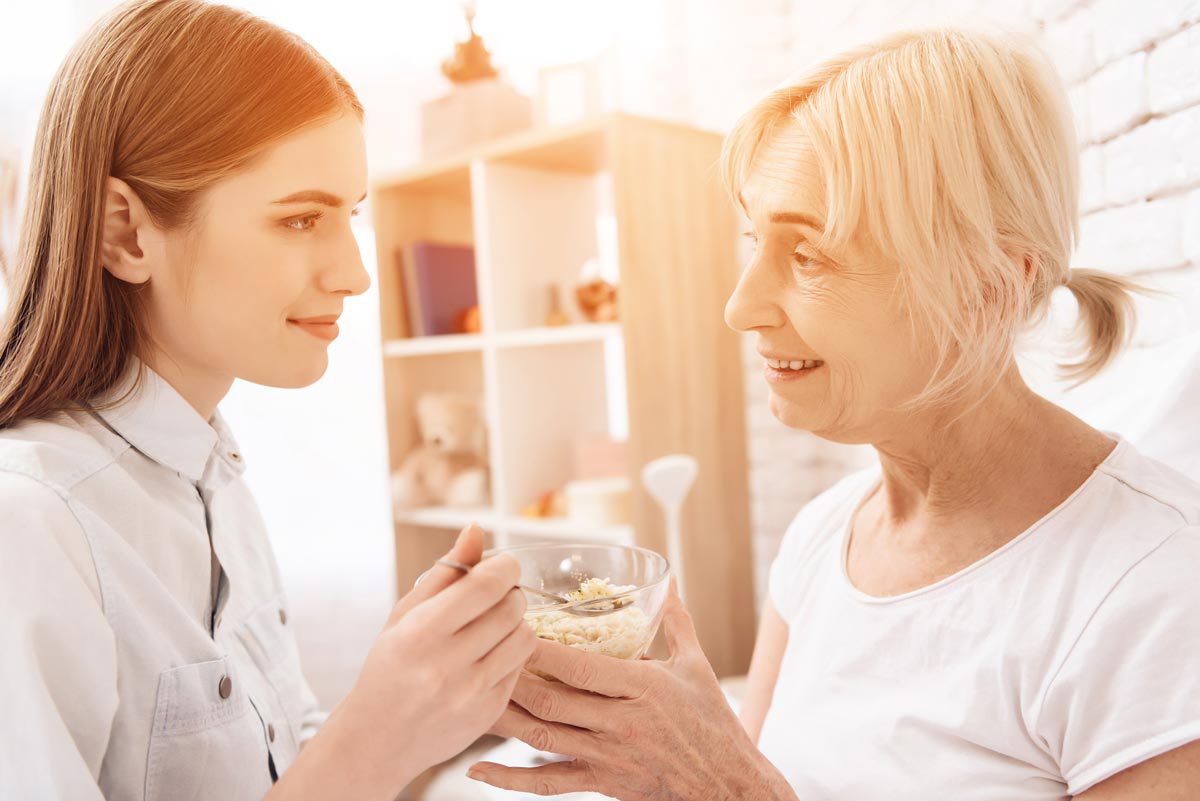 We keep cognitive and physical abilities in mind while developing the meal plan, so each resident gets the nutrition they need while also creating enjoyable mealtime experiences.
Transparent Communication and Support With Dementia Care
Austin, Texas-area team members here agree that communication and support are critical when it comes to caring for a loved one with dementia. As a transparent care provider, The Philomena ensures that families receive regular updates on their loved one's progress and adjust care plans as necessary to ensure that their needs are met. We understand the challenges families face when dealing with dementia and are always available to assist with any questions or concerns that may arise along the way.
As a transparent care provider, The Philomena ensures that families receive regular updates on their loved one's progress and adjust care plans as necessary to ensure that their needs are met.
Find your perfect combination of senior health care and hospitality.
The Philomena makes the transition to dementia care much easier by providing compassionate care that meets the needs of each resident. Anyone searching for dementia care in the Austin area should consider the individualized care plans, expert medical team, and the welcoming environment at our community. We're dedicated to providing an outstanding quality life for Kyle residents and supporting their family members as well.
With The Philomena, you can ensure that your loved one is enjoying sincere hospitality while receiving care for dementia. Reach out to us today to see our friendly atmosphere in person.